Competence from a single source!
TFI - the institute for building products focusing on interior design
Floor - Wall - Ceiling - Interior
WELCOME TO TFI
We are the institute for research, testing and certification in Europe for indoor building products. With our developments, we shape the future and enable manufacturers of building and furnishing products to manufacture responsibly and sustainably – for the living and working of tomorrow. The commitment and competence of our employees will continue to ensure the quality of our actions in the future. 
Our services
News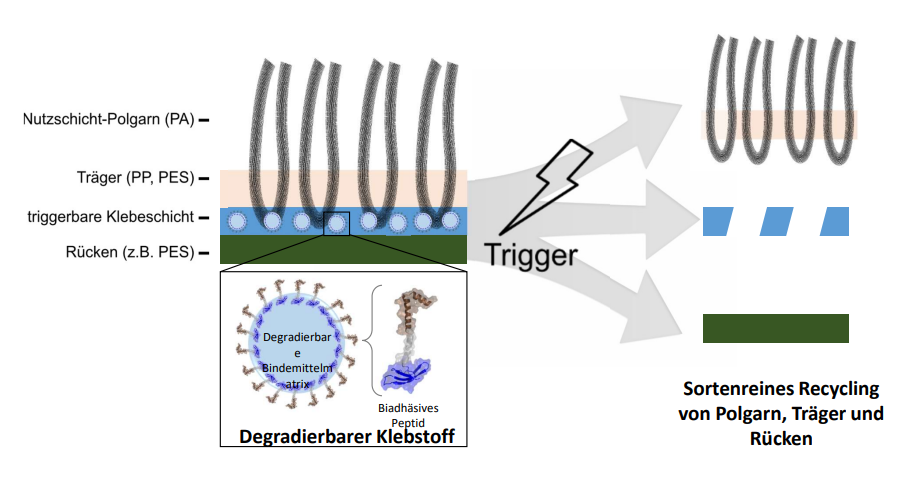 TFI starts new research project
The recycling of firmly bonded material systems is a major challenge. An example of this is the field of textile floor coverings, where a wide variety of materials must be combined to create different functionalities. The latex coating used so far hinders a high-quality recycling of the components polyamide, polyester and polypropylene after the use phase. The aim is therefore to develop a detachable bio-based coating system for textile floor coverings based on protein adhesion promoters and a degradable binder matrix. In the development of the application technology, particular emphasis is placed on industrial feasibility. During the use phase, the coating system should guarantee all necessary functions, and after use, it should be detachable by applying a trigger (e.g. extreme pH or temperature). The main users of the research results are SMEs from the field of textile floor coverings, textile multi-material systems (home, automotive, technical textiles), coating, adhesives, biotechnology.
LEARN MORE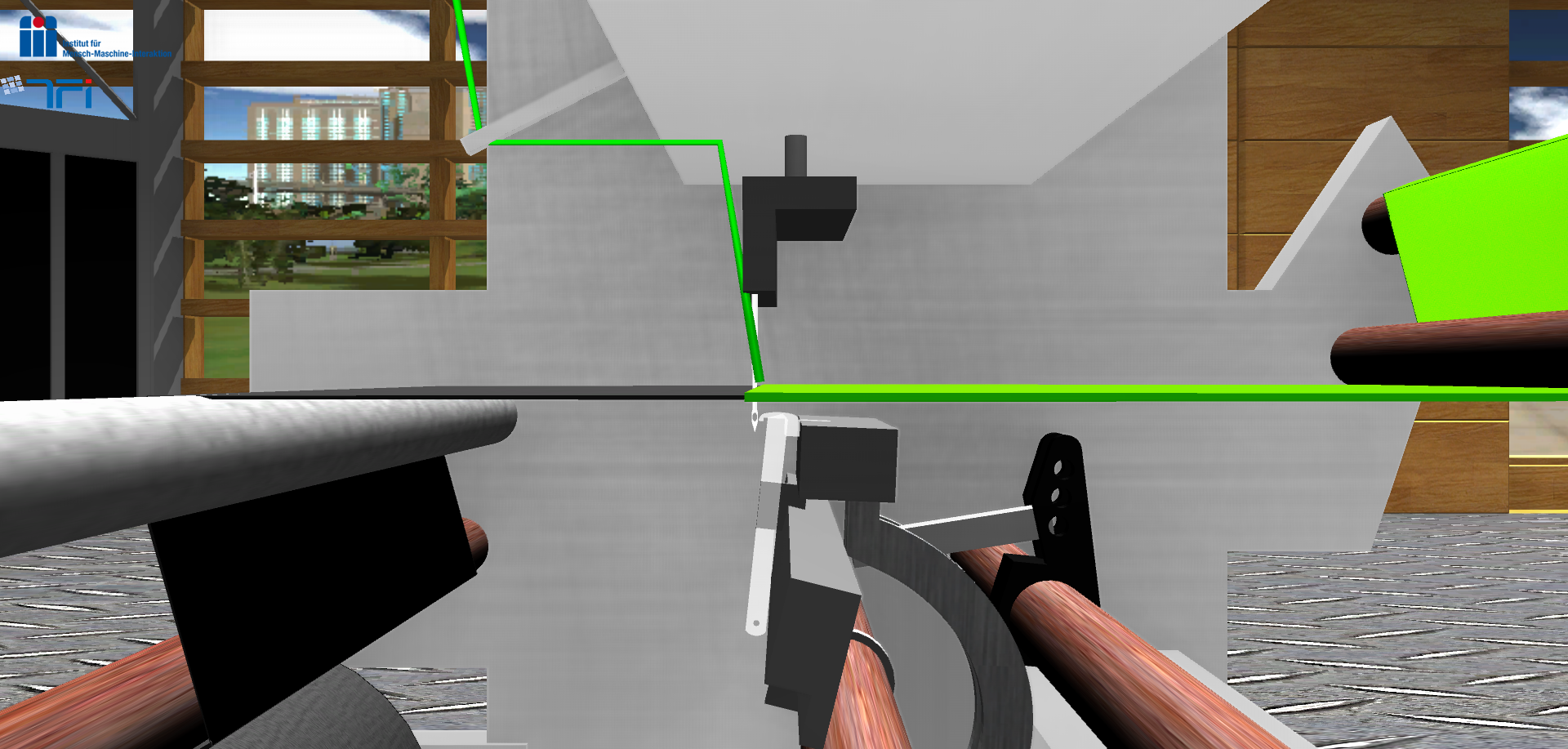 TFI successfully completes research project
Together with the MMI | Institute for Human-Machine Interaction, we have developed an experimentable digital twin (EDT) on a tufting machine as an example in the T-EXDIZ project. The EDT makes it possible to precisely record, store and reproduce tool parameters. Until now, this was hardly possible due to the inaccurate setting mechanisms. With the EDT, the tufting process can be digitally mapped, changes made and tested without having to modify the tufting machine. If the parameters tested in the simulation promise a more uniform tufting result with fewer production errors, the settings can be transferred to the real machine. The T-EXDIZ project has shown that even older, manually operated machines can be digitally retrofitted. Here, the benefits of digitization can be harnessed, leading to more reliable production, a digital knowledge base and a more modern, attractive working environment.
LEARN MORE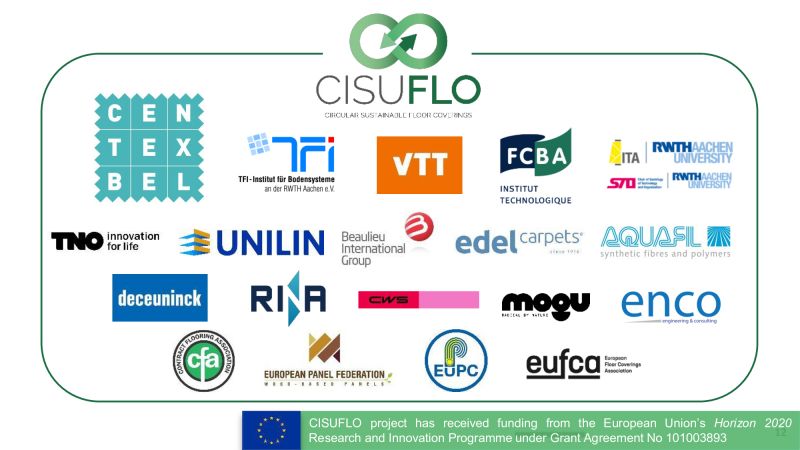 Interview: TFI's sustainability makers on the CISUFLO project.
"Dr. Aslan, the TFI, ... the Institute for soil systems and building products at the Rheinisch-Westfälische Technische Hochschule in Aachen - plays a key role. In an in-depth interview with Room Reporter, the people in charge of the institute, led by Dr. Bayram Aslan, explain the lasting power - in both senses of the word - that the results of CISUFLO can develop. If the project is successful, the results will have a direct impact on the entire value chain of the flooring industry, the CISUFLO partners hope ..."
Jochen Lange,
Room Reporter
TO THE ARTICLE